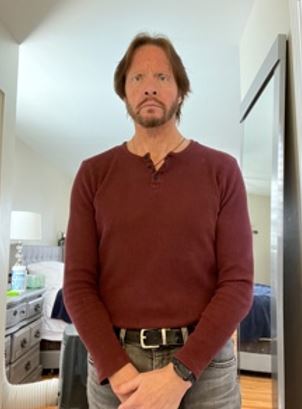 Tracking Progress to Achieve Results
After reading about MOVE! on the internet, Dennis McWherter followed up by asking his primary care provider at the Hines, IL VA Medical Center for more information and decided to participate.
Maximizing the benefits he derived from the MOVE! Team, materials, and other participating Veterans, Dennis made lifestyle changes to lose weight and improve his overall health.
The Family Factor
After a 20-year career in the Army and law enforcement, Dennis' lifestyle gradually changed to include more sedentary time, more dining out, and less of a focus on his weight or his health. He explains that over the years he had tried to lose weight with different programs and strategies, but his weight loss never lasted. Eventually reaching a weight of 235 pounds, and a waist size of 40 inches, he was motivated to make a change after looking at photos from his son's wedding, explaining that "I noticed that I'm this big guy now." This, as well as the realization that he wanted to be able to keep up with his two 15-year old sons and his 6 grandchildren, inspired Dennis to ask his provider about the MOVE! Weight Management Program for Veterans.
If you put in the effort, it'll work. Don't measure your success based on anything else but your own progress.


Dennis McWherter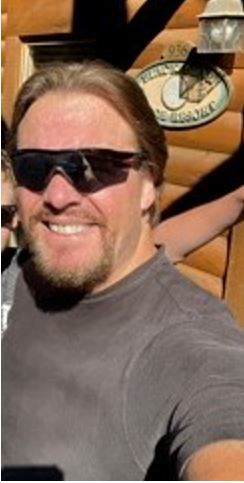 Maintenance Matters
Making his weight loss stick had been a challenge for Dennis in the past. He shares that participating in MOVE! helped him learn how to maintain healthier eating habits, including consuming less alcohol. He benefitted by hearing from other Veterans about the challenges they encountered on their weight loss journey. These discussions helped him to develop habits and strategies to overcome his own healthy eating barriers. After completing the 16-week group sessions, the MOVE! support group continues to offer Dennis a place to receive support, as well as a chance to support other Veterans too.
From Sluggish to Successful
Dennis shares that before starting MOVE! he "used to always feel sluggish." Now, he says, he feels more awake and alive. He has developed a regular sleeping pattern and has improved his quality of sleep overall. Excited about his progress, Dennis is proud of his 65-pound weight loss, 7-inch loss of waist circumference and increased physical activity. While he had a basic understanding of how to exercise because of his career, participating in the MOVE! program and support group helps Dennis stay active on a daily basis by going to the gym and playing golf.