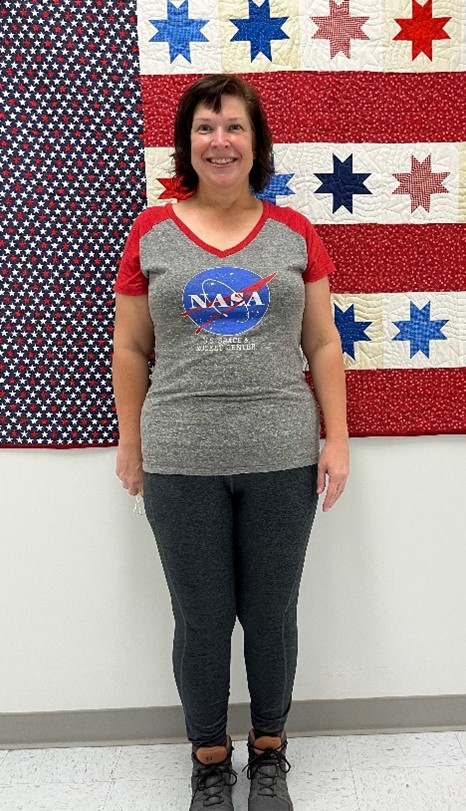 Discarding Discouragement and Seeking Solutions
Cynthia (Cindy) Wright demonstrated commitment and perseverance as she changed her perspective and accomplished her goals of a new lifestyle and improved health.
Working with the MOVE! team at the Fairbanks, AK Community Based Outpatient Clinic, Cindy maximized the resources and support they provided to help her lose weight, move more, and feel better overall.
Struggles and Discouragement
Cindy describes her weight journey as a lifelong struggle in which she focused mainly on exercise but did not achieve the success she desired. "I would lose some weight but I became discouraged and would just put it back on," she explains. Avoiding the weight scale, Cindy continued to gain weight. She tried different methods for weight loss, but each time the weight would gradually come back. When her VA healthcare team asked if she would like to participate in the MOVE! Weight Management Program for Veterans, Cindy decided to give it a try.
I'm confident that I have the tools I need to lose.


Cindy Wright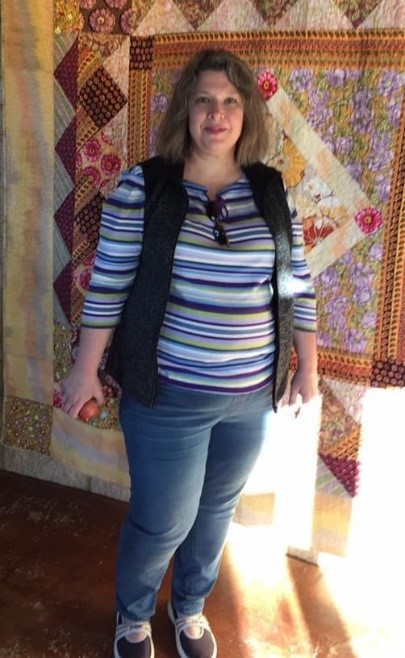 More than Just Numbers
As a result of the 45 lbs. she lost, Cindy's cholesterol and triglyceride numbers are once again in the normal range and she no longer needs to take medication to manage these conditions. Says Cindy, "I would heartily recommend the MOVE! program to any Veteran who is struggling in their journey to lose weight." She describes how she learned how to change her thinking about food, gained a new understanding of "non-food rewards," and now has relief from the issues that contributed to her weight struggles. "I feel so much better and am able to exercise easier... I'm continuing to discover ways that I love to exercise."
Confidence to Continue
When reflecting on her VA healthcare team, Cindy shares that they "cheered me on and have been a great encouragement to me." Cindy continues to work to lose weight and she is feeling positive about being able to achieve even more. She plans to use the money she is saving by "not buying sugary expensive coffee and sweet beverages" to treat herself to some new workout clothing, shoes, and other gear.