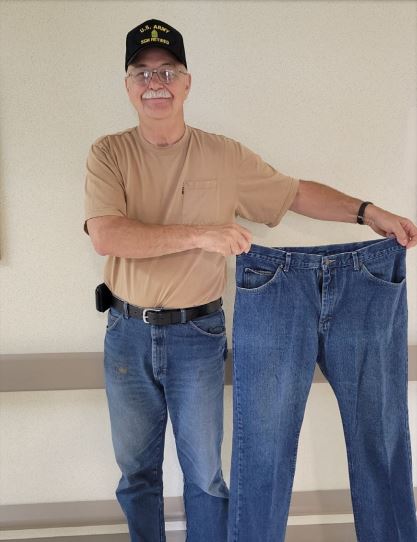 A Team Effort for Better Health
John Smith worked to build a new lifestyle and achieved better health while managing his weight.
With the help of the MOVE! team at the Marion VA Medical Center in Marion, IN, John learned new techniques to establish healthy eating and physical activity habits.
An Opportunity to Change
John's struggle to maintain a healthy weight first began after he retired from service. During his time in the military, his mandatory PT had kept him active, but without that challenge, he began to gain weight. In time, his weight began to cause health problems related to his blood pressure and glucose levels. His VA provider encouraged him to enroll in the MOVE! Weight Management Program for Veterans, and with his wife by his side, John had his first meeting with a MOVE! dietitian in June 2021.
[MOVE!] works!


John Smith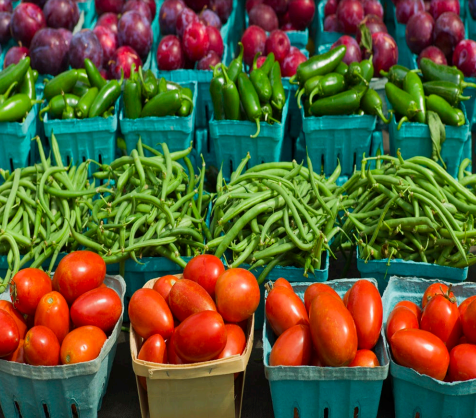 The Home Team
In addition to the support he received from his MOVE! team, John credits his wife for her help throughout his journey to better health. He explains that she played a "key role" in keeping him accountable with his new efforts, often by preparing meals with more vegetables and ensuring healthy portion sizes. The two enjoyed attending Healthy Teaching Kitchen classes together and sampling new spices, recipes, and foods.
Signs of Success
John paired his healthier eating and drinking habits with increased physical activity and soon began making progress toward his goals. After a full year with MOVE!, John lost nearly 40 pounds, and he continues to walk 10,000 steps each day in pursuit of even greater success. His new lifestyle and habits helped improve his overall health, too. His blood pressure is lower now and his A1C is no longer in the pre-diabetic range. John is especially grateful now that he can work and perform daily activities without becoming short of breath!