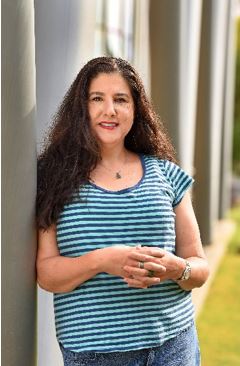 Accountability Leads to Results
Marnie Golden found the motivation and support she needed to change her lifestyle and achieve her weight management goals.
Marnie worked with the MOVE! team at the John L. McClellan Memorial Veterans' Hospital in Little Rock, AR, to develop new habits for better health and greater self-confidence.
A Chance to Change
Marnie shares that she has struggled to maintain a healthy weight since childhood. She had tried "many different diet programs" to manage her weight but had never been able to achieve lasting success. In time, Marnie's weight began to affect her overall health, as it contributed to her chronic pain. In April 2021, she decided to try the MOVE! Weight Management Program for Veterans and reached out to her local MOVE! Coordinator to set off on a new weight loss journey.
Meeting with the other Veterans and MOVE! staff keeps me focused and on track.


Marnie Golden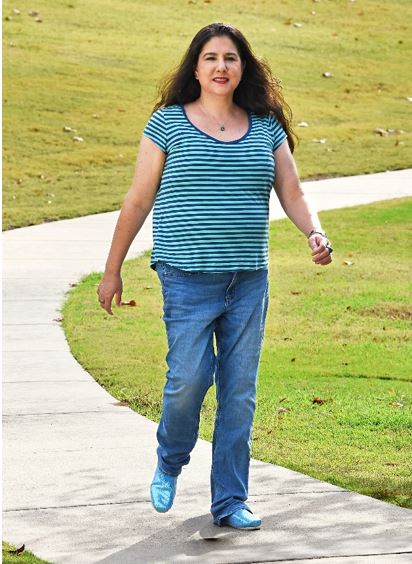 The Power of Simple Changes
After starting MOVE!, Marnie began to adjust her lifestyle with small, manageable changes to her eating and physical activity habits. "I keep daily food journals," she shares, "which help me stay on my meal plan. I [also] slowly increased my exercise to 7 days per week." Marnie's daily walks and gym visits, together with her more mindful eating habits, have helped her establish a new, healthy routine that allows her to achieve her goals.
Commitment Leads to Success
Since starting MOVE!, Marnie has lost 70 pounds and continues to work toward even more weight loss success. She credits both her MOVE! team and her mother for their consistent support and encouragement throughout her journey. More than just the number on the scale, however, Marnie's new lifestyle has led to improvements in her health. She is more mobile, feels healthier, and feels better about herself in general.