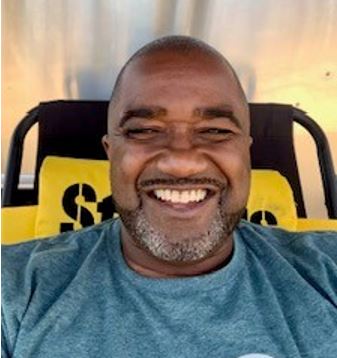 Getting Back on Track with MOVE!
Brien Cooper turned his frustration into motivation and adopted a healthier lifestyle to reach his weight management goals.
Brien worked with the MOVE! team at the VA North Texas Health Care System in Dallas, TX, to learn how to turn small, manageable changes into great results.
A Chance to Change
For Brien, the struggle to maintain a healthy weight has been a longstanding one. "It became more important at age 45, when I was less active," he explains. At that time, Brien began to travel for work and developed unhealthy habits with food, alcohol, and physical activity. After he was diagnosed with prediabetes, Brien learned that losing weight would help with his condition. "I was angry I had let myself get to this point," he recalls. With his provider's encouragement, Brien enrolled in the MOVE! Weight Management Program for Veterans to help him turn things around.
[MOVE!] was awesome! You were never made to feel like the journey was hopeless.


Brien Cooper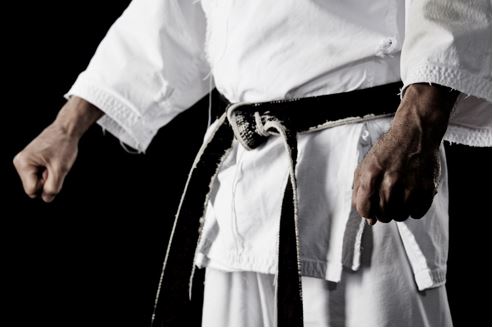 A Class Above
Brien began attending MOVE! Group Sessions virtually, embracing the comfort and convenience of the virtual setting and began putting what he learned into practice. He soon discovered that these sessions, facilitated by MOVE! Coordinator Brenda Greer, helped him maintain accountability while incorporating his new, healthy habits into his life. In addition to strategies like tracking the food and drinks he consumed, Brien embraced a new physical activity routine that helps him stay fit and engaged by mixing up different exercises and activities that he enjoys.
Still Pushing Ahead
Since starting MOVE!, Brien has lost 10 pounds, and he continues to work toward further success. "I am focused on how to maintain my weight to reduce the need for [medicine]," he explains, and has embraced all sorts of activities to help him achieve his goal. In addition to teaching martial arts classes, Brien uses a rowing machine, yoga, and other exercises to stay active and fit. Thanks to his new lifestyle, Brien has more energy, less knee pain, and his blood sugar levels have stabilized.